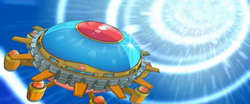 Time Machine Quests are missions featured in the computer game Dragon Ball Online. Here, players partake past or future events in Dragon World history through interacting with the storylines.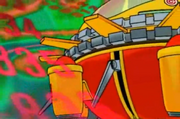 When traveling back in time, Miira and his allies, the Time Breakers, have created temporal distortions in the past, thus it is now possible for people who get sucked in to change the past. Trunks was forewarned by Dende of Miira's intentions to spread chaos throughout the timeline, so he and the players travel back using a Time Machine to try and restore the timeline in the different Time Machine Missions.
Trunks gathers a group of heroes, called the Time Patrol, to help him for the sole purpose of stopping the Time Breakers. The player himself is affiliated to the group, along with all the other online players.
Time Machine Missions
Edit
Ad blocker interference detected!
Wikia is a free-to-use site that makes money from advertising. We have a modified experience for viewers using ad blockers

Wikia is not accessible if you've made further modifications. Remove the custom ad blocker rule(s) and the page will load as expected.